The Department of Climate Research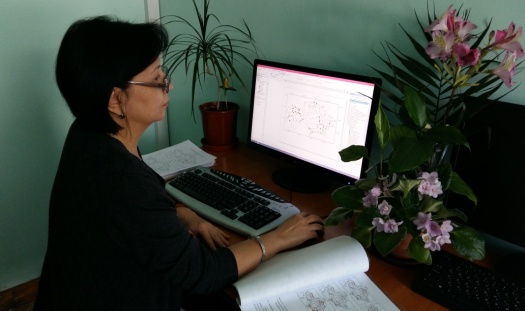 The Department of Climate Research is a scientific and production unit of the Scientific Research Center of RSE "Kazhydromet", carrying out scientific work on climate research, improving methods for monitoring and forecasting the climate.
Climate is a strategic natural resource, like any mineral and other resources. Climate participates in the formation of landscapes, determines water resources, and affects the development direction of agriculture and other economy sectors. Knowing the spatial and temporal features of the current climate of the region, the nature of its changes in the present and future, allows to maximize its favorable factors and minimize its negative impact, thereby contributing to the food security and sustainable economy development.
Currently, there is an increasing need to provide government bodies, the economy sectors of and the population with scientifically based analytical hydrometeorological information, which is the result of the final stage of hydrometeorological monitoring.
Climate monitoring in Kazakhstan is aimed at providing economy and social sectors, population, the scientific environment with information on the current state and trends of climate in various regions of the Republic of Kazakhstan, which facilitates a policy of preventive adaptation to changing climate conditions. The final stage of the monitoring is the assessment of current climatic resources, assessment of vulnerability to and risks of climate change in various regions and economy sectors, issue of yearbooks, reference books and other similar documents.
The main activities are:
Issue of the Annual Bulletin of Monitoring of the Climate State and Climate Change in Kazakhstan
Issue of the Monthly Bulletin of Express Monitoring of the Climate in Kazakhstan: Anomalies of the monthly mean air temperature and monthly total precipitation https://www.kazhydromet.kz/klimat/ekspress-monitoring
Improving climate monitoring in Kazakhstan, assessing the past and present state of climate in Kazakhstan;
Projection of a potential future climate evolution in Kazakhstan based on regional and global climate models to provide consumers with information on probable climate conditions;
Implementation of research work in climate fields;
Providing relevant information to assess climate risks, vulnerability of ecosystems, economies, populations, infrastructure and government bodies to climate changes, and to assess existing opportunities for adaptation to them;
Preparation of climate information for the National Communications of the Republic of Kazakhstan to the UN Framework Convention on Climate Change;
Providing relevant information for the WMO Regional Associations and the WMO statements on the state of the global climate;
Participation in international projects in climate fields