the Office of meteorological research and calculations is the scientific production unit of the Research center RSE "Kazhydromet", working on applications, performing the evaluation of climate as a resource for various sectors of the economy. Provides climatological information on: construction and design; wind and solar energy; transport; heating and air conditioning systems; loads on structures (temperature, wind, ice, frost, etc.); the bioclimate and health.
Tasks.
the
the
Scientific-methodological assistance on meteorology, operating divisions RSE "Kazhydromet";
the
the Use of data of remote sensing (RS) in meteorology;
the
a Comprehensive study and introduction of modern methods meteorological monitoring recommended by the WMO;
the
Development and implementation of new technologies for the production of hydrometeorological products;
the
Scientific-methodical work on the calculation of specialized climatic characteristics;
the
zoning of the territory of Kazakhstan on climate characteristics;
the
mapping the spatial distribution of meteorological parameters;
the
Study domestic and foreign experience;
the
Preparation of scientific papers on climate in Kazakhstan.
Main activities of the DYING:
the
the
Release every ten days the Bulletin "Snow cover Kazakhstan";
the
Specialized climatic calculations for users of different sectors of economy;
the
Development of methods to forecast crop yields at the regional scale using remote sensing data;
the
Studies of unfavorable weather conditions for the cities of Kazakhstan.
work Performed:
the
the
Provision of climate information in various sectors (civil industrial construction; energy, oil industry, metallurgy, agriculture, etc.).
the
Seasonal monitoring of the rate of formation/disappearance of the snow cover on the territory of Kazakhstan in the framework of the newsletter is based on different daily satellite products collected in the decadal review (s) starting from 1 November. For comparative assessments of the current season in the parameters of the snow cover in the newsletter provided information on similar calendar dates, starting with the season 2000/2001.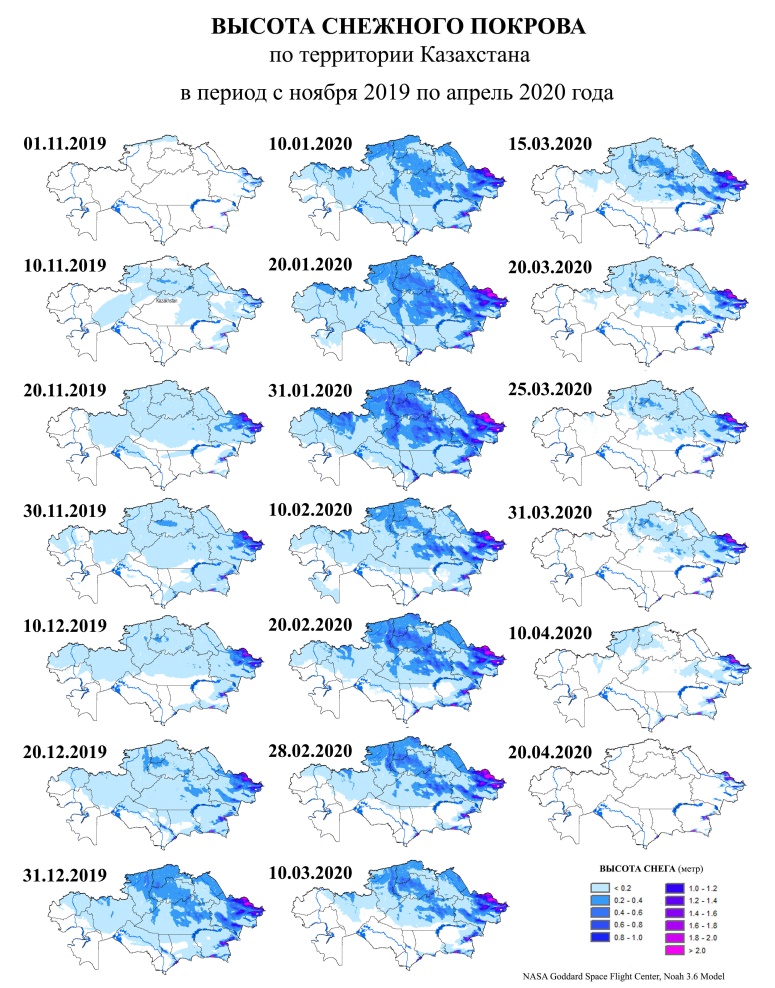 Newsletter "Snow cover Kazakhstan"
the
the
Development of methods of forecasting of productivity of grain crops in 13 districts of North Kazakhstan region.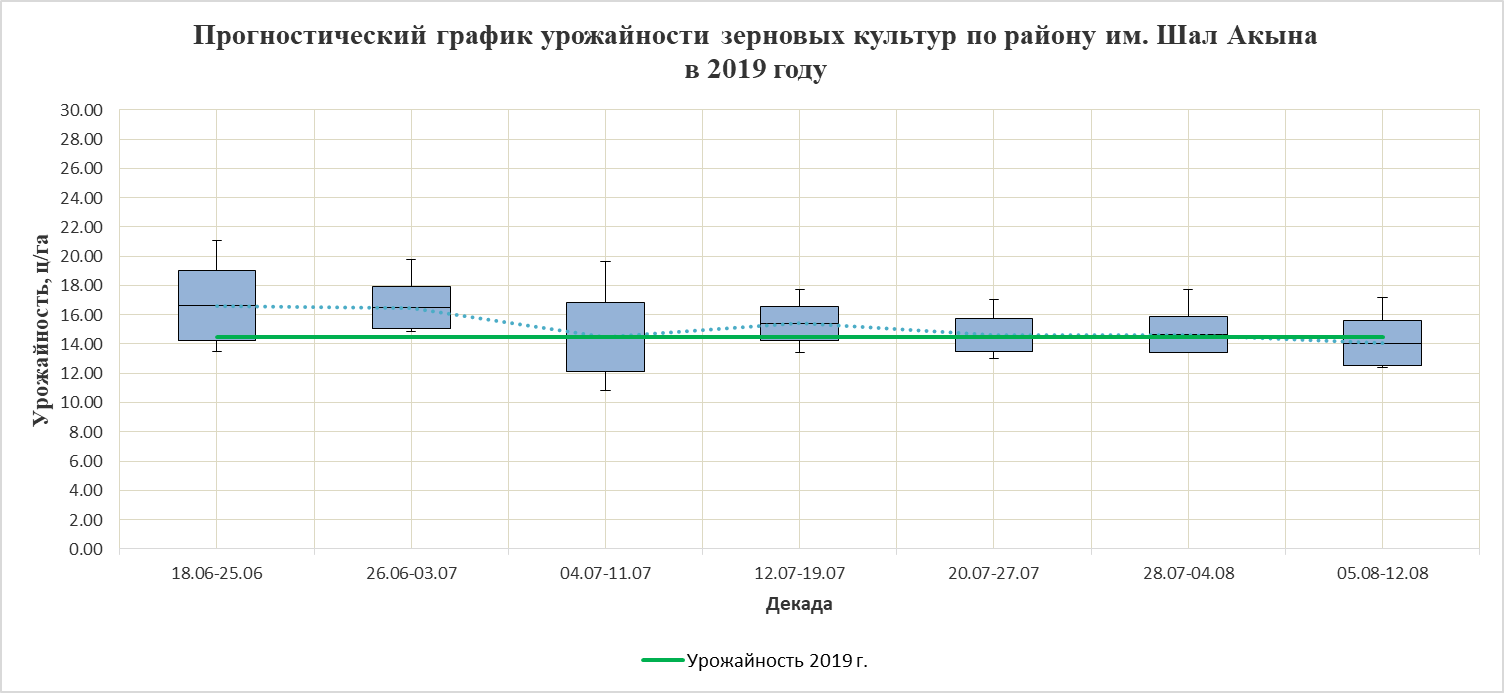 Prognostic chart of productivity of crops in the district named.Shal Akyn (RMS) 2019
the
the
TAP conducts training seminars the experts of branches of "Kazhydromet".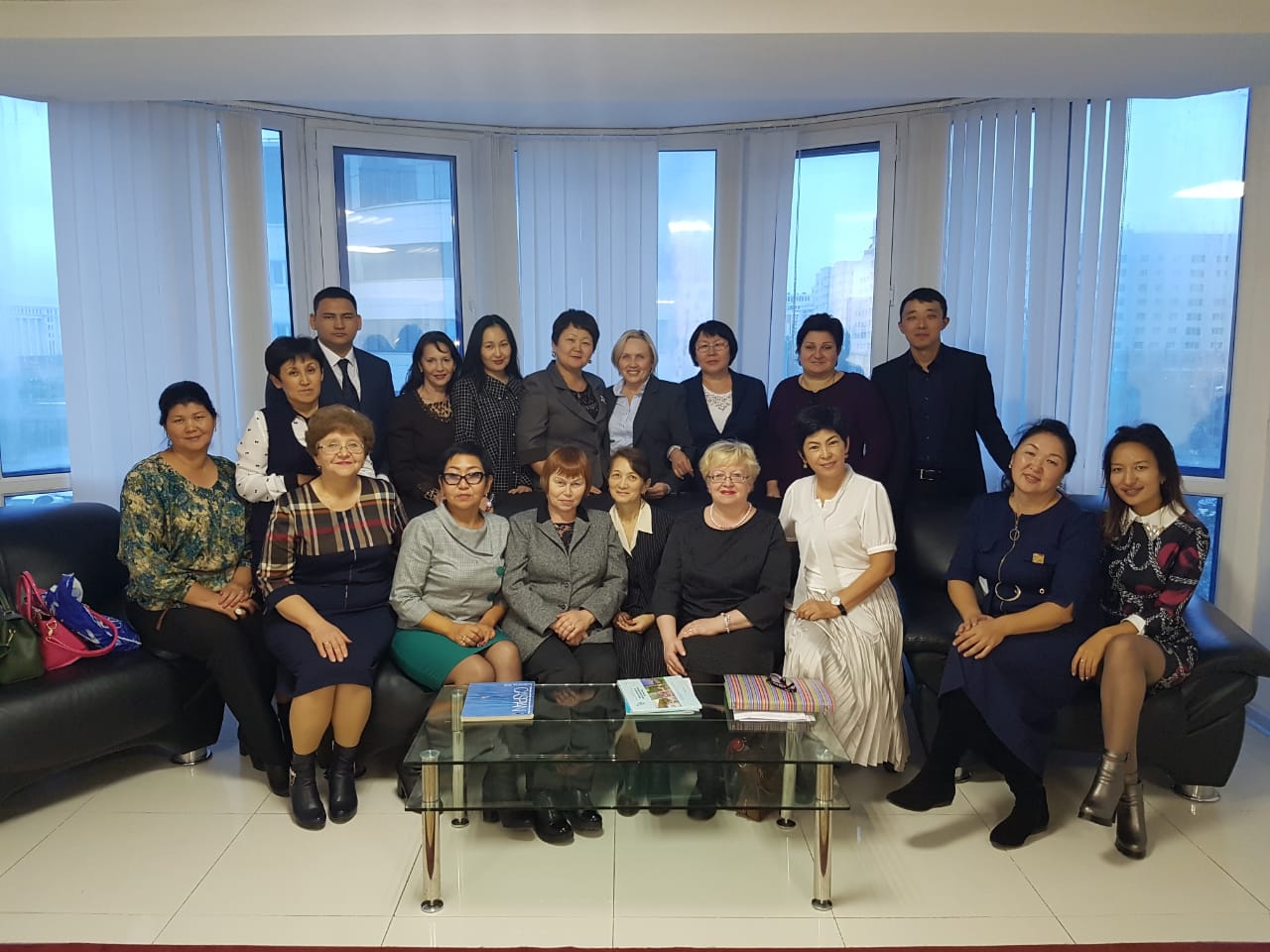 a Training seminar on forecasting NMU 2017.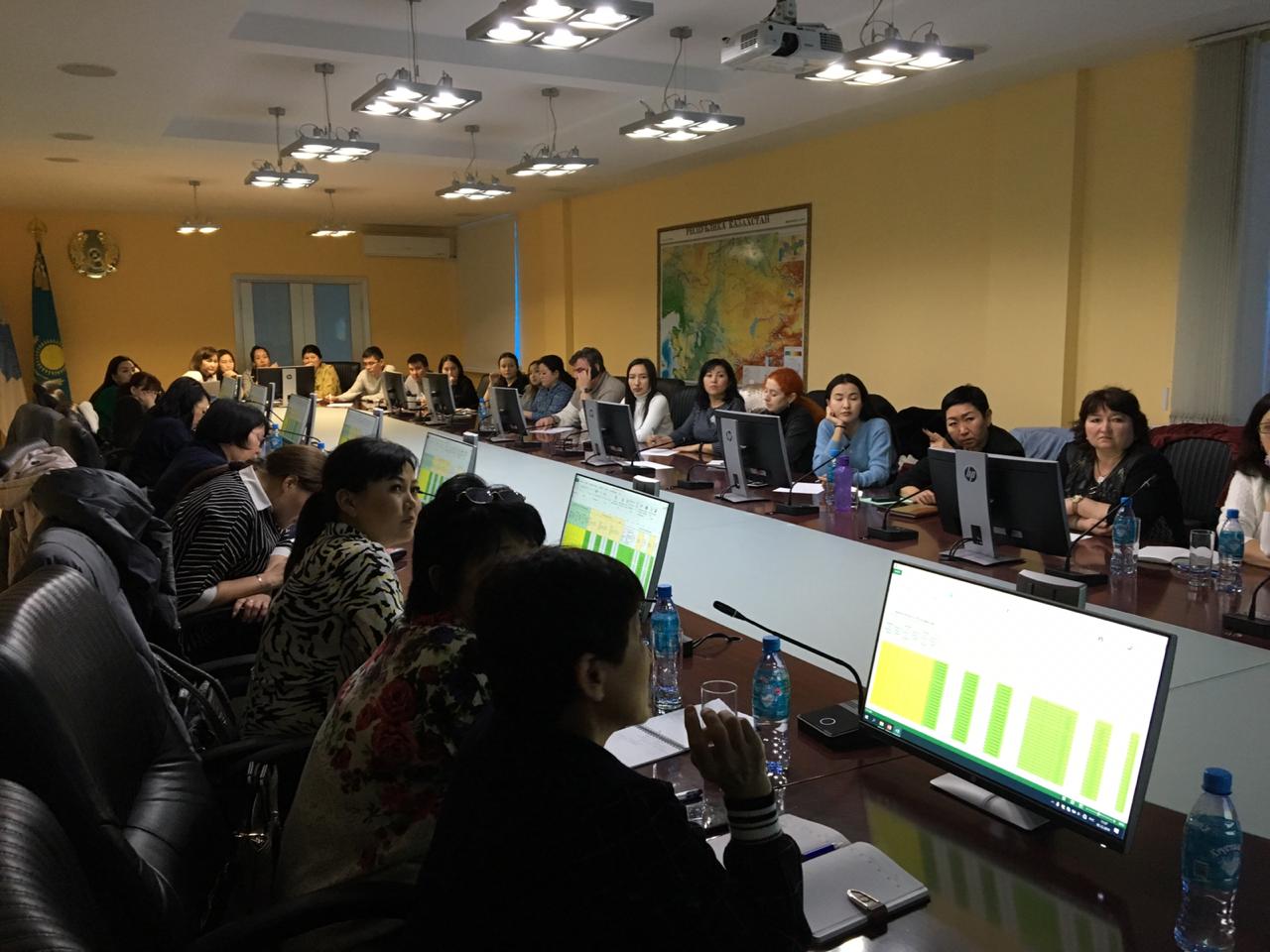 a Training seminar on forecasting NMU 2020.
accomplishments:
the
the
Budget program 025 "zoning of the territory of Kazakhstan on climate loads" 2013-2015
the
Calculations on the contractual basis according to the construction norms and rules.
human resources:
employees of the Department are of great scientific and practical experience in the system of National hydrometeorological service. The majority of employees have a degree in "Hydrometeorology". Team work, candidate of technical Sciences, with experience in remote sensing, is also a doctoral candidate of KazNU. Al-Farabi.
All members of the Department are certified in working with GIS technologies and work on a license FOR ArcGIS 10.2.